Starting a new blog can be a little overwhelming - so many ideas! These are just a couple of things I did that might help you with your notebooks or planners to help you keep track of to-do lists, post ideas, and first drafts!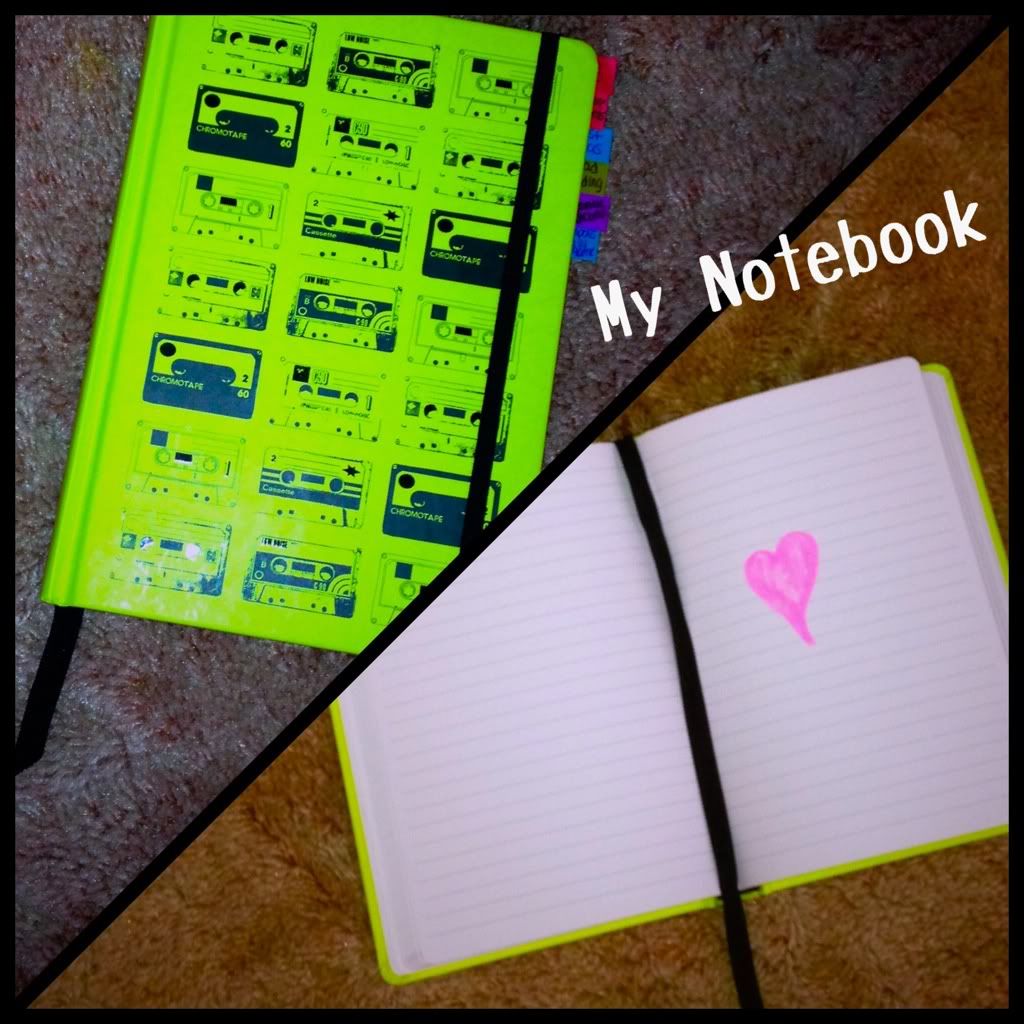 I found this notebook at Barnes & Noble. I love the bright color and the cassette tapes (Does anyone else miss mixed tapes?)!
I like love using sticky notes to help me organize and keep track of what's going on, so I stocked up on some yesterday. I use them for lists, marking pages, and jotting down ideas here and there. Colored pens and highlighters are also great for keeping notes. I love using colors to write down notes.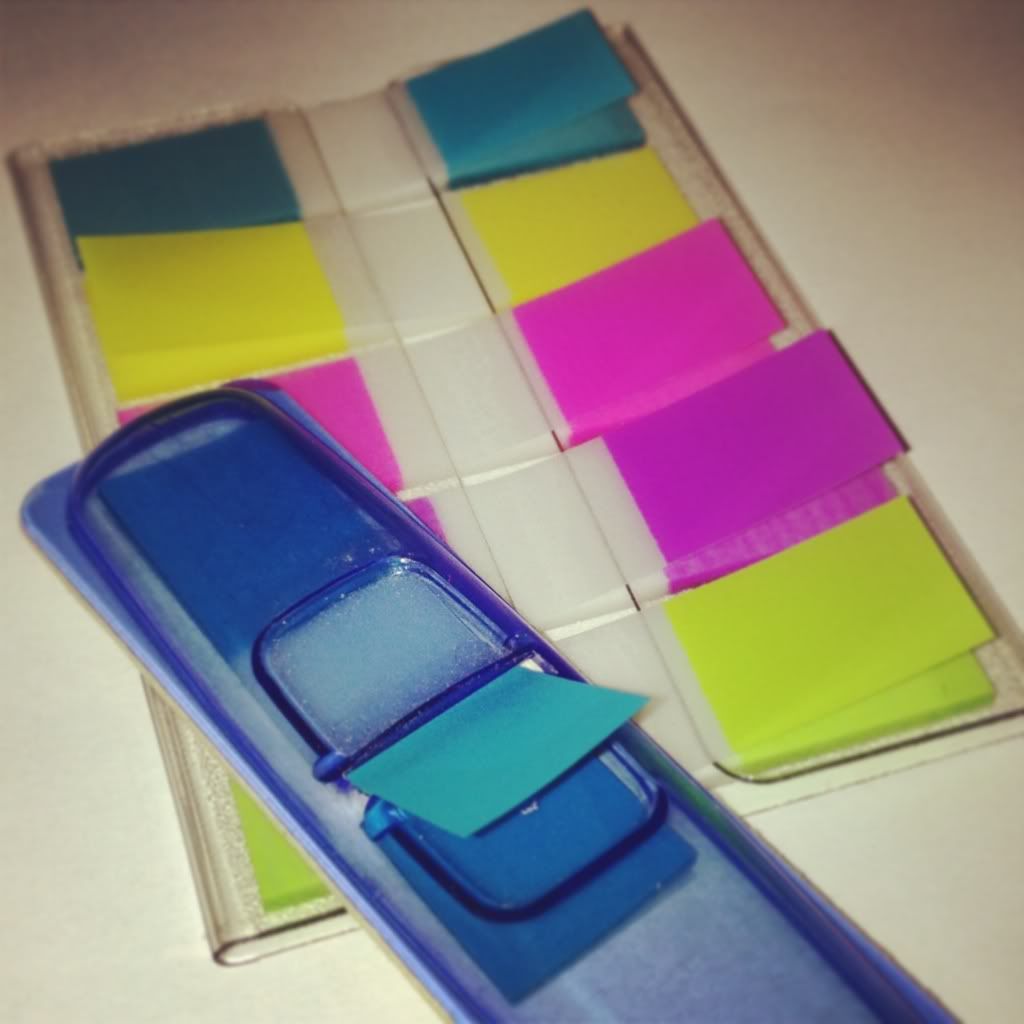 These sticky tabs are lifesavers! They're perfect for categorizing and the colors are fun (Can you tell I like using colors?).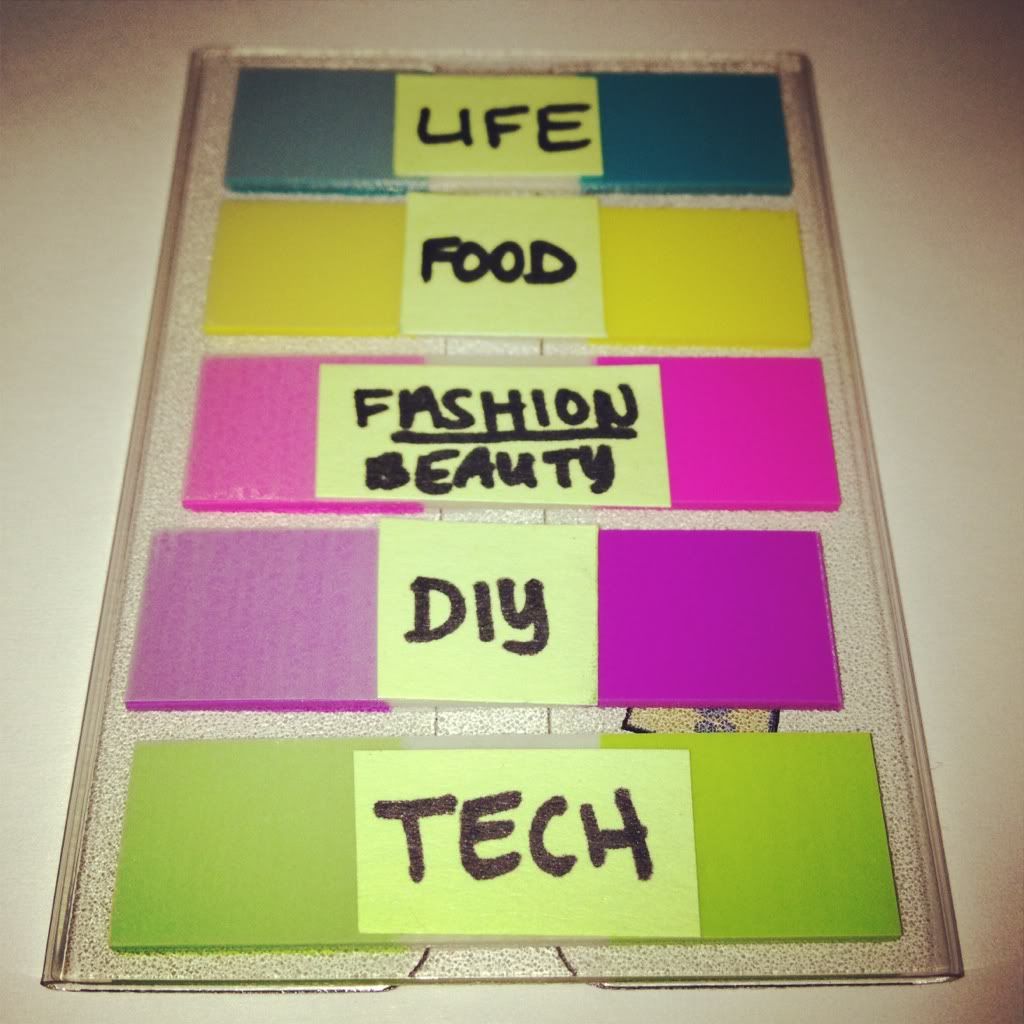 Yup. I'm crazy. I actually labeled my labels. I trimmed the sticky part of a sticky note off and put them on the back of my tabs holder. Maybe this is a little much, but it doesn't hurt, right?
If you have any ideas on how to keep things in order, let me know, because I could always use some more organizing tips.