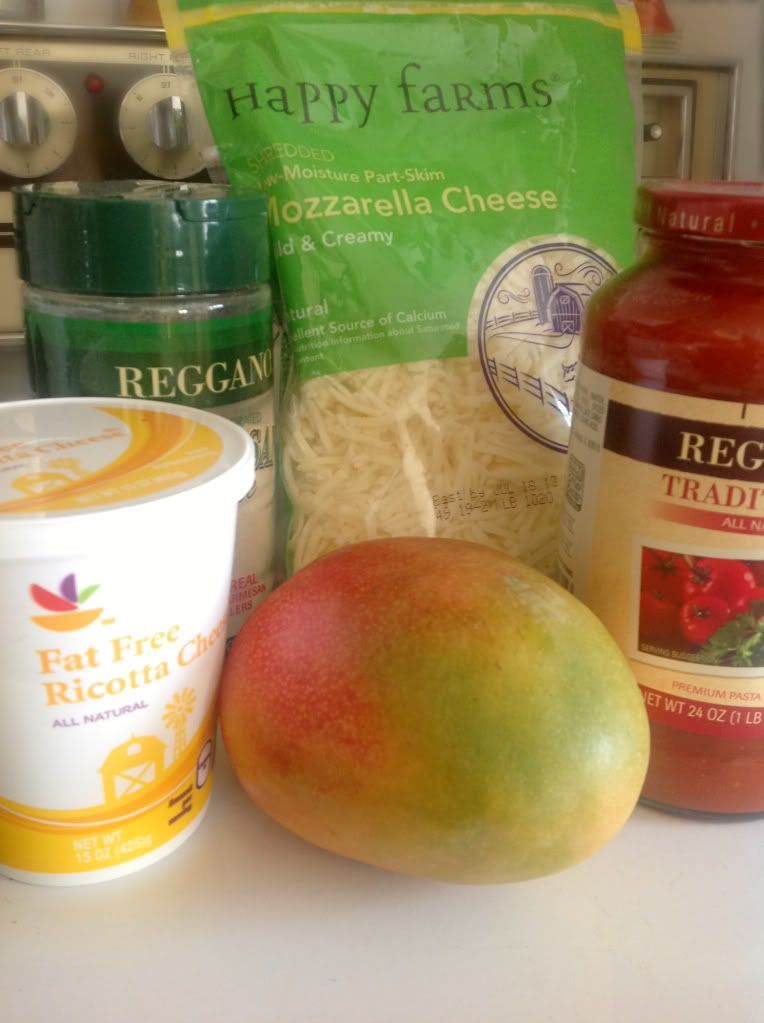 Homemade pizza is super-simple to make. It's been months since I've ordered take out. I like knowing what goes into my food, and being able to up my toppings for a fraction of the price. The current household favorite is Mango Ricotta Pizza.
Ingredients:
- Pizza dough or ready-to-go pizza crust
- 1 Cup sauce (I use spaghetti sauce)
- 1 Cup shredded mozzarella cheese, divided
- 1 mango, cubed
- 1/2 t. dried oregano
- 1/4 Cup ricotta cheese
- 2 Tablespoons Parmesan cheese
Preheat your oven according to your pizza dough/crust directions. For me, this is 400 degrees.
Evenly spread the sauce on your pizza.
Top with half of the mozzarella cheese.
Top with your mango cubes and sprinkle with oregano (more or less, your preference).
Top with remaining mozzarella cheese, and dot your ricotta evenly on the pizza.
Sprinkle with the Parmesan cheese.
Bake according to your dough/crust directions. Mine is usually finished in 15 minutes, but I give it extra time so it's crispy and bubbly.
Let your pizza cool for a few minutes before cutting.
The mango adds a sweetness, while the sauce and oregano bring the savory. This is my go-to pizza — it looks, and tastes, much more complex than it is to make!
Oh, and I highly recommend drizzling sriracha on your slice! ;)
❤ Courtney